P r o t e c t i n g Y o u r C o m p u t e r

---
Computers may seem sophisticated and advanced, but Windows based PCs need quite a lot of care and feeding to keep them safely functioning and to avoid a host of threats.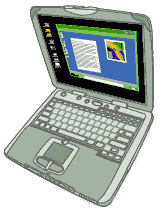 Virus are the most obvious threat and the class covers updating anti-virus programs, configuring them for maximum protection, free anti-virus programs and, perhaps most importantly, an awareness of the limitations of any anti-virus program.
Email, the most widely used Internet application, suffers from phishing scams (identity theft), SPAM (unsolicited commercial email) and is the most widely used avenue for the spread of viruses. The class covers defensive email, how to protect yourself from all three problems.
Worms are a type of computer virus that don't need email to spread, they can infect a computer connected to a network (such as the Internet) all by themselves and do it silently. Firewall programs are needed to defend from worms and other potential intrusions into your computer. The class covers the concepts and details of both inbound and outbound protection with a firewall program.
Software bugs (mistakes) also account for many computer problems. The class reviews the issues involved in applying bug fixes (patches) and students are shown how to use Windows Update and Office Update.
Newer types of malicious software (malware) often take advantage of mistakes made with the topics mentioned so far. It is very easy for a Windows PC to get infected with Spyware, Adware, Trojan Horse programs, etc. typically without your knowledge. Spyware programs run silently in the background and send reports on your computer activities to an agency that collects data and sells it. The class covers Spyware and Adware and the software used to combat it.
Any computer near a teenager is likely used for Instant Messaging. These programs have their own potential problems, a checklist for securing IM software is offered in the class.
These are practical things we all can do to avoid letting hackers take control of our computers and our lives. Using e-mail and the web has become an essential part of our lives. Losing either is more than an inconvenience; it disrupts our contact with others, our studies, our business, and our safety.
There is a 60 page handout, given to each student so they can learn by listening without having to take notes. The class only covers Windows, not the Mac or Linux.
Schedule: This three hour class is not currently scheduled but will be offered in the Fall.
WHY DO WE NEED TO PROTECT A PC?
INTRODUCTION to PROTECTING YOUR COMPUTER __ Links Below

What Not To Do
File Sharing Software (Peer-to-peer)
Installing software

DEFENSIVE EMAIL __________________________ Links Below

Phishing
Getting Up To Speed on Email
Avoiding Email Viruses
Outlook and Outlook Express

SPAM

Avoiding SPAM in the First Place
Dealing With SPAM Messages
SPAM Software Suggestions

BUG FIXES and PATCHES _____________________ Links Below

Instances of bad patches
What is a Service Pack?
Using Windows Update Manually
Automatic Windows Update
Problems with Windows Update
Office Update

FIREWALLS _______________________________ Links Below

Configure Your Firewall
Testing Your Firewall

VIRUSES ________________________________ Links Below

Anti-Virus Configuration Options
Living With an Anti-Virus program
Overview of Some Anti-Virus Programs
Online Virus Scans

SPYWARE AND ADWARE _____________________ Links Below

Fighting Spyware and Adware
Ad-aware
Spybot Search-and-Destroy

WINDOWS SECURITY _______________________ Links Below
INSTANT MESSAGING _______________________ Links Below
PROTECTING the HARDWARE

Surge Protectors
Uninterruptible Power Supplies
On August 23, 2003 the New York Times had a front page article and an editorial referring to two computer viruses and the problem in general. The editorial said we all share the responsibility for making computing safer: Microsoft by improving the code, Internet Service Providers for not stressing security enough, and users for being sloppy about protecting ourselves. Well, you can avoid all this by never going online, never using e-mail, never using a credit card. If you donít leave your apartment you can also avoid the risk of being hit by a car while crossing the street. The class will cover reasonable, inexpensive things we can all do to make ourselves secure online.

Windows Update

Web sites that test your firewall, for free Free online virus scans

Examples of bad email messages

More links on this subject are on the Links page I maintain for my Defensive Computing class.
You can download the free version of MailWasher or buy MailWasher Pro.

For a screen shot of MailWasher in action, click the picture at the right. (Note, if you are using IE6, expand the picture to regular size).

See a video about MailWasher from CNet (only for broadband users).

A radio interview with Nick Bolton, the man behind MailWasher. Geeks on the Radio. April 1, 2003.
Suggested configuration options for MailWasher:
Turn OFF: check the origin of email again DNS spam blacklist servers, Launch email application after processing and
Perform default mail check on start-up. Also don't bother bouncing rejected messages.
Turn ON: Play sound when new mail arrives, Perform default mail check every X minutes (number up to you)
If you get a lot of junk email, use the Friends list in MailWasher and tell it not to display messages from your friends. They will be left untouched on the email server, will be downloaded by your email program and won't clutter up the display of junk messages.
You can adjust the columns displayed to your liking. I prefer displaying these columns in this sequence:
Delete, Bounce, To, Subject, From, Size, Attachments
Use Care When Reading Email with Attachments from CERT

Detecting SPAM and fraud. To get a feel for both, see this list of messages you would prefer to delete (picture opens in new window). Another SPAM sample.

The Outlook Express 6 status bar indicates if it is in online or offline mode.
To switch, just double click on this section of the status bar.
Hoaxes. If you think an email message might be a hoax, check these web sites:
Symantec Hoaxes McAfee Hoaxes

HoaxBusters Vmyths Snopes urbanlegends.com

iOpus Secure Email Attachments (SEA), aCrypt and File Vault can encrypt and compress files

Online Swindlers, Called 'Phishers,' Lure Unwary New York Times March 24, 2004
How to Stay on Guard and Off the Hook New York Times March 24, 2004
Phishing with Citibank and PayPal from Woody's Windows Watch newsletter, September 8, 2003.
Avoiding Swen about a virus sent as an email message from Microsoft. September 19, 2003.
www.antiphishing.org information about the problem of phishing, e-mail, and identity fraud.
Internet Explorer URL Spoofing Vulnerability by Patrick Crispen

Some Internet service providers scan incoming email for viruses including AOL, Microsoft Network, Comcast, Covad and RoadRunner. Other ISPs are preparing to offer this service including Cox Communications, EarthLink and BellSouth. See Preventive Medicine For E-Mail in The Washington Post August 28, 2003 and a related story Looking out for users from the Baltimore Sun August 14, 2003.

Amazon lawsuits target e-mail 'spoof' tactics By Jon Swartz, USA TODAY. Don't trust the From address of any email message.

Blocked outlook express attachments Not being able to open blocked outlook express attachments is a common support issue for users of Outlook Express. From updatexp.com.

Messenger Service Spam - End It Now from updatexp.com.

Microsoft Knowledge Base Article - 330904 Messenger Service Window That Contains an Internet Advertisement Appears from Microsoft.

The Danger In Auto-Reply Messages Sept. 15, 2003 by Fred Langa in Information Week magazine
michael @ michaelhorowitz.com
Home => Protecting Your Computer Class
Viewed ? times
Last Updated: December 9, 2004